Scottish Country Dance
Scottish Country Dancing is the traditional ballroom and barn dancing of Scotland. Performed round the room or in longwise or square sets, one can see the intricate patterns of the dance unfold as the dancers step in time to the elegance and strength of the Strathspey, or the energy and agility of the jigs and reels, displayed as the couples progress through the dance.
Scottish country dances, unlike the folk dances of most other countries, were not confined to one grade of society only. On the contrary, they were danced and enjoyed in common by both laird and tenant or crofter. Thanks to the effort of the Royal Scottish Country Dance Society and other groups, these national dances of Scotland have been preserved.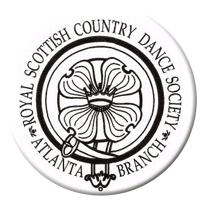 What is Scottish Country Dancing Anyway?
Scottish Country Dancing is one of the major attractions at the Stone Mountain Highland Games. The Atlanta Branch of the Royal Scottish Country Dance Society is an active participant at the Games on the Country Dance Platform (Participants welcome) and at the hotel on Saturday evening.
Scottish Country Dance form for the 2017 Gala and Ball can be accessed by clicking on the link below. Entries must be postmarked by October 1, 2017 for the Early Bird discount. After that, entries can be purchased at the door.
Saturday
| | | |
| --- | --- | --- |
| Time | Event | Location |
| 10:15 am | Country Dance Exhibition | Main Field |
| 10:30 am -12:00 noon | Open Dancing | Country Dance Platform |
| 1:00 pm - 4:00 pm | Open Dancing | Country Dance Platform |
Sunday
| | | |
| --- | --- | --- |
| Time | Event | Location |
| 10:30 am -12:00 noon | Open Dancing | Country Dance Platform |
| 1:00 pm - 4:00 pm | Open Dancing | Country Dance Platform |
For more information, contact us at countrydance@smhg.org