Stone Mountain Highland Games is a nonprofit Georgia corporation. Proceeds from the annual festival events are used to benefit worthwhile Scottish related activities and organizations. Stone Mountain Highland Games is proud to support two scholarships at the John C. Campbell Folk School.
Adults from all over the United States and abroad travel to the school's mountain campus in Brasstown, NC to attend weeklong and weekend workshops. They choose from over 800 classes in areas such as blacksmithing, pottery, woodworking, jewelry making, music, dance, cooking, weaving, writing, and photography. The school's non-competitive classes are the perfect environment for exploring creativity, new learning, and expanding skills. Classes are taught by expert instructors who guide and inspire with joy and understanding. The school's unique and vibrant community of fellow students, instructors, staff, and locals contributes to a joyful and life-enriching atmosphere.
Scottish Heritage Week (August 26–September 1) at John C. Campbell Folk School
Enjoy a weeklong "taste of Scotland" (August 26–September 1, 2018) through fascinating history and stories, lively music and dance, and of course, savory food at the renowned John C. Campbell Folk School in Brasstown, NC. Two tuition-only scholarships (value of $630) are available for the following classes: Woodcarving: Design in Celtic Knotwork , Weaving Scottish Tartans, and Music: Folk Harp of Scotland and Ireland.
A major portion of our annual funding comes from our guests in the form in Individual Sponsorship. Please consider joining this select goup of visitors.
CLICK HERE to Check out the detailed benefits of Sponsorship
We are VERY happy to know that you are anxious to purchase your 2019 Tickets and Sponsorship.
Tickets for the 2019 Stone Mountain Highland Games will be available soon. Please check back later to purchase Tickets and Sponsorships.
Highland Dance Competition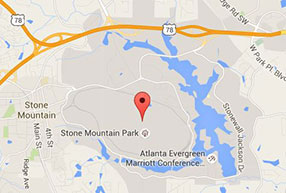 Directions to Stone Mountain Park
Stone Mountain Park
1000 Robert E. Lee Blvd
Stone Mountain, GA. 30083