Raven and Red
Raven and Red is an award-winning Celtic/folk/country trio based in Nashville, TN. The group is formed by Brittany Jones (vocals, violin, guitar) and brothers, Mitchell Lane (vocals, guitar) and Cole King (vocals, mandolin, violin). They strive to reach audiences through their original recordings and live performances, highlighted by eloquent vocals and expressive instrumental arrangements. Their innovative songwriting style is influenced by artists across multiple genres, including Celtic, classical, country, rock, and American folk music. Their first full-length studio album, featuring original folk, country and Americana music is scheduled for release in the fall of 2017. The group has performed hundreds of concerts to date at various festivals and venues across the U.S., including opening shows for headliners such as eleven-time Grammy Award-nominee, Connie Smith, two-time Grammy Award-nominated bluegrass group, Dailey & Vincent, multi award-winning bluegrass band, Russell Moore & IIIrd Tyme Out, and Irish pop/Celtic rock band, Screaming Orphans.
Stage 2
Stonewall and Keltic Kudzu
Keltic Kudzu
Stonewall
Stonewall
Keltic Kudzu
Stonewall
Keltic Kudzu
10:00 AM
11:00 AM
1:15 PM
2:15 PM
3:15 PM
4:15 PM
Stonewall
Keltic Kudzu
Stonewall
Keltic Kudzu
Stonewall
Keltic Kudzu
10:00 AM
11:00 AM
12:00 PM
2:00 PM
3:00 PM
4:00 PM
A major portion of our annual funding comes from our guests in the form in Individual Sponsorship. Please consider joining this select goup of visitors.
CLICK HERE to Check out the detailed benefits of Sponsorship
We are VERY happy to know that you are anxious to purchase your 2019 Tickets and Sponsorship.
Tickets for the 2019 Stone Mountain Highland Games will be available soon. Please check back later to purchase Tickets and Sponsorships.
Highland Dance Competition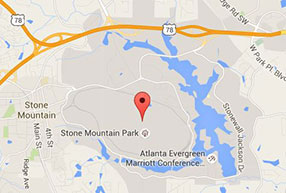 Directions to Stone Mountain Park
Stone Mountain Park
1000 Robert E. Lee Blvd
Stone Mountain, GA. 30083