2018 Schedule of Events
---
---
---
46th Annual Stone Mountain Highland Games
adults - $20 children (4-12) - $ 6
park admission NOT included
9:00 AM - 5:00 PM...........Stone Mountain Park
| Time | Event | Location |
| --- | --- | --- |
| 8:00 am | Games Field Opens | |
| | Heavy Athletics Clinic | Athletic Field |
| | | |
| 9:00 am | Non-denominational Worship Service & Kirking of Tartans | Main Parade Field |
| | | |
| 9:30 am | Children's Games | Children's Games Tent |
| | Athletic Competition - Hammer Throw | Athletic Field |
| | Begin Solo Piping Competition (Amateur 4/5) | Solo Piping Area |
| | | |
| 10:00 am | John Mohr Mackintosh Pipes & Drums | Main Parade Field |
| | Stonewall | Music Stage 2 |
| | | |
| 10:15 am | Rathkeltair | Music Stage 1 |
| | Highland Dancing Competition (Pre-Premier) | Highland Dance Pavillion |
| | | |
| 10:30 am | Scottish Country Dancing | Country Dancing Stage |
| | Amateur Athletic Competition (Height / Distance) | Athletic Field |
| | Kilted Race | Main Parade Field |
| | | |
| 10:45 am | Highland Dancing Competition (Premier) | Highland Dance Pavillion |
| | | |
| 11:00 am | Atholl Highlanders Pipes & Drums, USA | Main Parade Field |
| | Keltic Kudzu | Music Stage 2 |
| | | |
| 11:15 am | The Muckers | Music Stage 1 |
| | Colin Grant-Adams | Music Stage 3 |
| | | |
| 11:35 am | Sheepdog Presentation | Main Parade Field |
| | | |
| 12:00 noon | Stonewall | Music Stage 2 |
| | | |
| 12:15 pm | Rathkeltair | Music Stage 1 |
| | The Blarney Girls | Music Stage 3 |
| | | |
| 12:20 pm | Atlanta Pipe Band | Main Parade Field |
| | | |
| 1:00 pm | Massed Pipes & Drums Performance | Main Parade Field |
| | Parade of Tartans | Main Parade Field |
| | Clan Challenge Athletic Competition | Athletic Field |
| | | |
| 2:00 pm | The Muckers | Music Stage 1 |
| | Keltic Kudzu | Music Stage 2 |
| | Colin Grant-Adams | Music Stage 3 |
| | Scottish Harp Workshop | Harping Tent |
| | | |
| 2:15 pm | Atholl Highlanders Pipes & Drums, USA | Main Parade Field |
| | | |
| 2:45 pm | Sheepdog Herding Demonstration | Main Parade Field |
| | Colin Grant-Adams | Music Stage 3 |
| | | |
| 3:00 pm | Rathkeltair | Music Stage 1 |
| | Stonewall | Music Stage 2 |
| | | |
| 3:30 pm | North GA Pipes & Drums | Main Parade Field |
| | The BlarneyGirls | Music Stage 3 |
| | | |
| 4:00 pm | The Muckers | Music Stage 1 |
| | Keltic Kudzu | Music Stage 2 |
| | | |
| 4:30 pm | Official Closing Ceremonies | Main Parade Field |
| | Mass Pipes & Drums Performance | |
Shuttle Service to the Parks parking lots ends at 5:30pm
---
NO PETS ALLOWED ON GROUNDS, NO FACILITIES PROVIDED FOR PETS. ALL EVENTS WILL BE HELD RAIN OR SHINE, NO REFUNDS, SCHEDULES SUBJECT TO CHANGE.
A major portion of our annual funding comes from our guests in the form in Individual Sponsorship. Please consider joining this select goup of visitors.
CLICK HERE to Check out the detailed benefits of Sponsorship
We are VERY happy to know that you are anxious to purchase your 2019 Tickets and Sponsorship.
Tickets for the 2019 Stone Mountain Highland Games will be available soon. Please check back later to purchase Tickets and Sponsorships.
Highland Dance Competition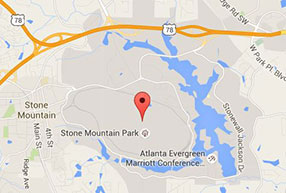 Directions to Stone Mountain Park
Stone Mountain Park
1000 Robert E. Lee Blvd
Stone Mountain, GA. 30083