Scottish Sheepdogs
As anyone who has visited the Highlands of Scotland will attest, there are vast open spaces where sheep roam freely as far as the eye can see. Since the introduction of sheep as the principal crop of the Highlands, the shepherd has depended upon his faithful sheep dog to assist him in managing his flock.
Scottish sheep dogs were first featured in exhibition on our main field in 1981 when Mr. Hubert Bailey introduced his amazing dogs and entertained the crowd with their herding abilities.  Stone Mountain Highland Games is pleased to include Carol Anne Bailey and her Border Collies from The Red Creek Farm from Townville SC.
Sheep dog demonstrations as held on the Main Parade Field.
Scottish Sheep Dog Demonstrations will be annouced closer to the games. Please check back later for event times.
A major portion of our annual funding comes from our guests in the form in Individual Sponsorship. Please consider joining this select goup of visitors.
CLICK HERE to Check out the detailed benefits of Sponsorship
We are VERY happy to know that you are anxious to purchase your 2019 Tickets and Sponsorship.
Tickets for the 2019 Stone Mountain Highland Games will be available soon. Please check back later to purchase Tickets and Sponsorships.
Highland Dance Competition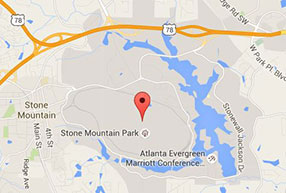 Directions to Stone Mountain Park
Stone Mountain Park
1000 Robert E. Lee Blvd
Stone Mountain, GA. 30083