Athletics
All athletes are selected by invitation only. Invitations will start going out in July and August.
The Clan Challenge competition will be held on Sunday at 1:00pm. Registration for clan challenge will be at the Athletics field Saturday all day and before 12:00 noon on Sunday. Participants must sign a waiver and wear a kilt to compete in the Clan Challenge. Please indicate the Clan you will be representing. The challenge is open to novices and people who not regularly competing in other games.
There will also be a Highland Athletics clinic Sunday morning at 8:00am for anyone who has an interest in the proper techniques to throw or wants to learn more about the competition.
For more information, or to inquire about competing, please contact the Athletic Committee
Add @smhg.org to your friends list to prevent our emails from going into your spam/junk email folder
Southeast Championship
Stone Mountain Highland Games is proud to host the 2022 Southeast Athletic Championship!
Pro, and Pro Master will be on Saturday along with the championship, men and women. The championship will consist of A's, B's, and women. Masters men and masters women on Sunday along with the Clan challenge. The masters will consist of men and women over the age of 45.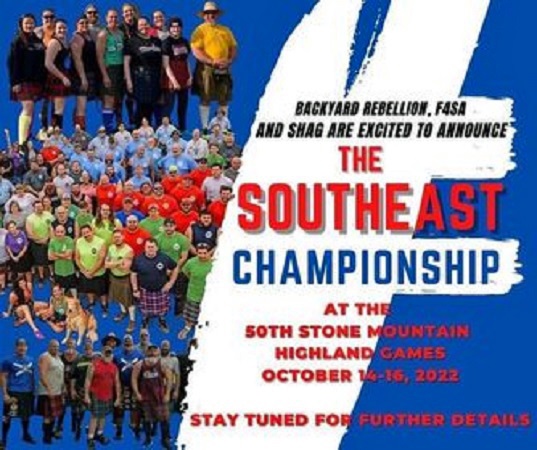 Athletics Schedule
The 2022 Athletics schedule is still in the works. Please check back later for a full Saturday and Sunday schedule.
Note: Hammer Throw is held on the Softball field past the Police Station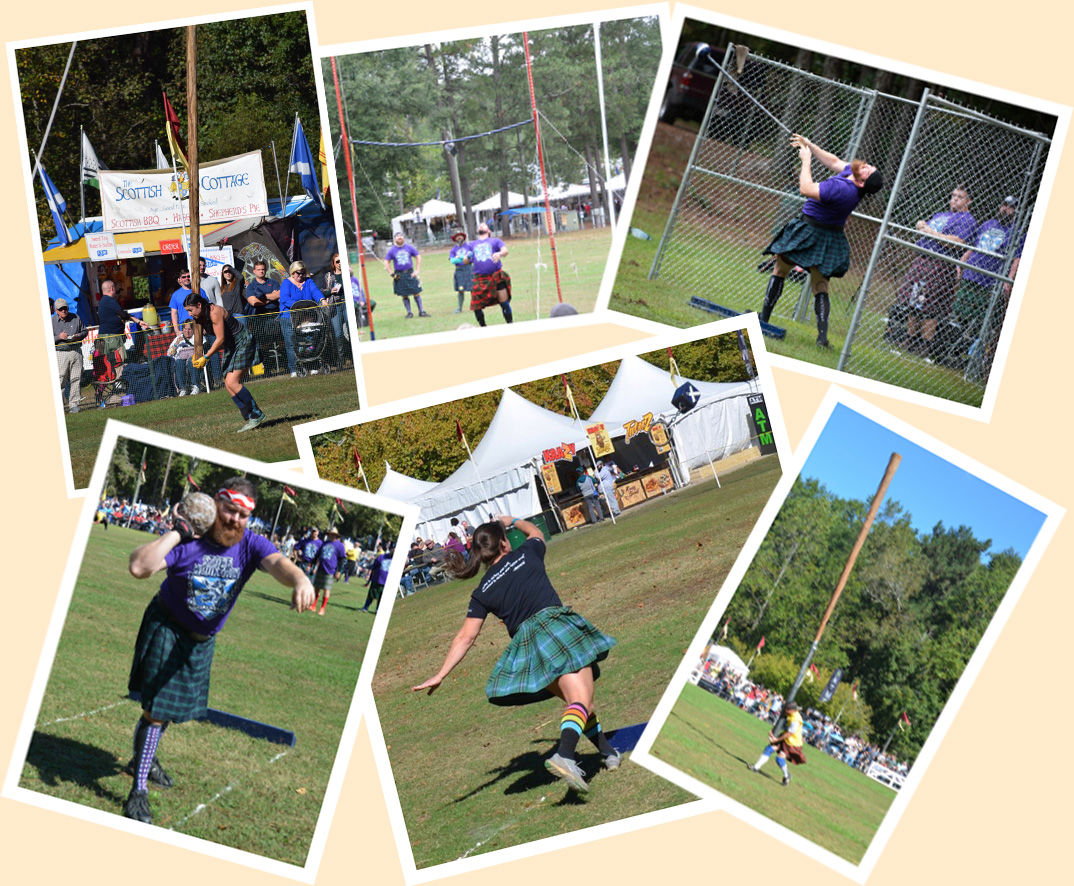 Our 2022 Corporate Sponsors