Event Highlights
Click image for more information on the John Mohr MacKintosh Pipes & Drums
Stone Mountain Highland Games welcomes the John Mohr MacKintosh Pipes & Drums as our 2017 Host Band. John Mohr MacKintosh Pipes & Drums (JMMPD) is a performance and Grade V competition pipe band, with a Grade IV pipe band currently under development. The band has performed throughout the Southeastern United States for well over a third of a century since it was founded in 1977. The band is currently under the musical direction of Pipe Major M.L. Loudermilk.
The Georgia Tartan was first designed and woven in 1982 in honor of Georgia's Semiquincentenary Celebration which coincided with the 10th Annual Stone Mountain Highland Games. "The Georgia tartan is so special because this state's very history is woven into the fabric. It is a tartan any Georgia Scot and any proud Georgian can wear with pride."
Part of what makes Stone Mountain Highland Games special, are the trophies. Winning a trophy shows the achievement of the competitor's hard work and dedication to their heritage. In addition, it serves as a reminder of that special win that they have for a lifetime. Thank you to everyone listed on our trophy page who sponsored a trophy for this year's Games! Visit our trophy page to see sponsorship opportunities that are still available.
For more information, contact us at trophies@smhg.org
Stone Mountain Highland Games is a nonprofit Georgia corporation with all proceeds from the annual festival events being used to benefit worthwhile Scottish related activities and organizations within the Atlanta region. Two of which are the Bobby Jones Scholars and the Robert T. Jones Jr. Fellowship at Emory University



Stone Mountain is very happy to host its own chapel with Father David Monroe serving as Games Chaplain. Plan to visit this unique Kirk in the Woods. Follow the link for more details.
For more information, contact us at chaplain@smhg.org
A major portion of our annual funding comes from our guests in the form in Individual Sponsorship. Please consider joining this select goup of visitors.
CLICK HERE to Check out the detailed benefits of Sponsorship
We are VERY happy to know that you are anxious to purchase your 2017 Tickets and Sponsorship.
Tickets for the 2017 Stone Mountain Highland Games will be available soon. Please check back later to purchase Tickets and Sponsorships.
Highland Dance Competition
Highland Dance forms for the 2017 games can be accessed by clicking on the link below. Entries must be postmarked by October 6, 2017. After that, late entries must include late entry fees.
Highland Dance page.

Send questions to:
highlanddance@smhg.org.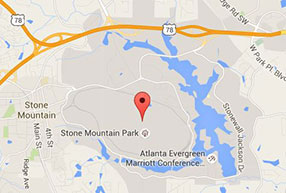 Directions to Stone Mountain Park