Musical Entertainment
Click Images to see the Performer's page
2016 Musical Entertainment
---
Stone Mountain Highland Games is very proud of our musical entertainment. Variety is the key to the musical offerings you will experience  while at the Games. Our music committee volunteers, Celtic musicians in their own right, work hard to provide a widely varied offering of top-notch musical acts to the festival stages.
With three stages located throughout the grounds, there will be plenty of music for every taste.
Stage 1 houses our contemporary music groups. Here the power and up-tempo beat of contemporary music wed to Celtic themes and instrumentation can be found.
Stage 2 offers a more powerful musical offering fusing traditional offerings with contemporary themes and instruments.
Stage 3 features traditional acoustic music.
Friday Night Recital
Saturday Night Scottish Ceilidh
On the Field Saturday and Sunday
A major portion of our annual funding comes from our guests in the form in Individual Sponsorship. Please consider joining this select goup of visitors.
CLICK HERE to Check out the detailed benefits of Sponsorship
We are VERY happy to know that you are anxious to purchase your 2017 Tickets and Sponsorship.
Tickets for the 2017 Stone Mountain Highland Games will be available soon. Please check back later to purchase Tickets and Sponsorships.
Highland Dance Competition
Highland Dance forms for the 2017 games can be accessed by clicking on the link below. Entries must be postmarked by October 6, 2017. After that, late entries must include late entry fees.
Highland Dance page.

Send questions to:
highlanddance@smhg.org.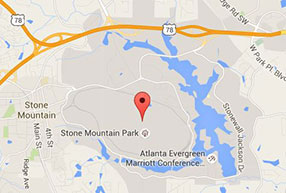 Directions to Stone Mountain Park