Clan and Societies Registration
It is all about the clans after all. Seriously, the Stone Mountain Highland Games would not exist if it were not for the Clans. We are fortunate to have over 100 Clan Associations and Scottish Societies participate in our annual "Gathering of the Clans." We hope you will join us this year and take a stroll along Clan Row renewing old friendships and making new ones.
Participating Clans & Societies
Qualified Clans and Scottish Associations interested in participating in our events are invited to apply by contacting our Director of Clan Activities by e-mail at Clan Info and Registration. Clan Sponsorship is separate from Individual Sponsorship but includes Sponsor credentials for two (2) clan representatives.
---
Our 2022 Participating Clan Families
Societies Attending
2022 Societies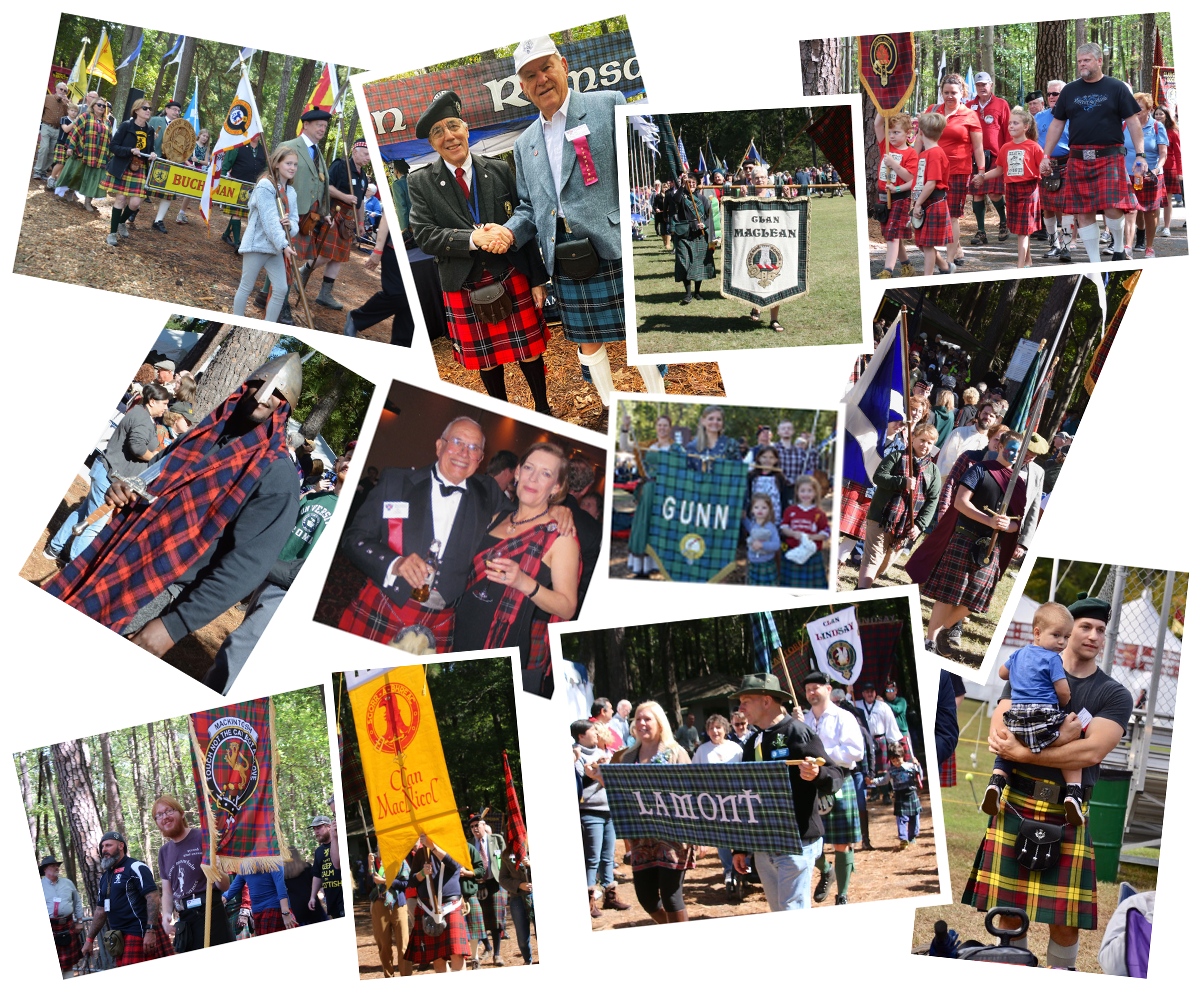 Our 2022 Corporate Sponsors