Children's Activities
The Children's Activities area allows our smallest and youngest guests to experience and participate in learning about our Scottish heritage.
Our Wee Laddies and Lassies area is a place where kids can enjoy event-wide educational activities for our future warrior poets. Our children's activities, crafts, entertainment, and athletics are conveniently labeled and located together in a new and expanded area to give them the weekend of their lives.
Our Scottish athletic events for children allows boys and girls to participate in kid-sized traditional Scottish athletic activities such as the Caber Toss, Clachneart Stone (Stone of Strength), Weight Throw, Hammer Throw, and the Sheaf Toss.
We also host a wide variety of Scottish-themed fun activities including the Haggis Hurl, Brave ™ Archery Shooting Range, the Sheep Toss, Scottish Salmon Fishing Challenge, Scotch Egg Drop, and the St. Andrew's Golf Challenge.
The Scottish themed craft activities include DIY sporrans, Loch Ness Monster sock puppets, beaded necklaces and bracelets, swords and shields, sand art, canvas crafts, and coloring pages. This is also where you will find face painting-one of our most popular activities!  .
Masonic traditions are alive and well in both Scotland and Georgia. Atlanta's local Gate City Lodge helps parents prepare for the worst case scenario every year by operating a CHIPs center at the children's' games. GACHIP, Georgia Child Identification Program, is where parents can record private and confidential data about their child in a format approved and accepted by U.S. and Georgia law enforcement agencies in the hopefully unlikely event a child is ever reported missing.
If you are interested in volunteering for a two hour shift helping our kids with the above activities or for more information, please use our Volunteer sign up at Volunteer Link. For further information, contact our volunteer coordinator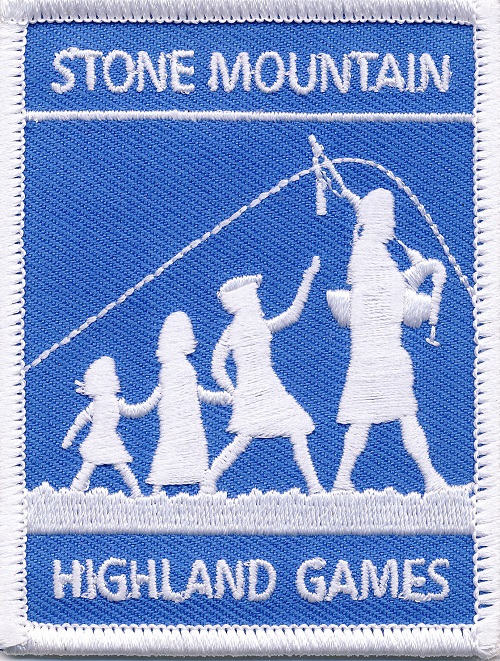 Scout volunteers receive a fun patch
A definite stop for the kids.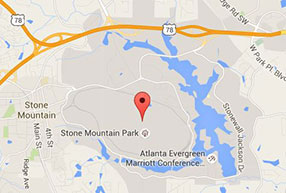 Directions to Stone Mountain Park
Stone Mountain Park
1000 Robert E. Lee Blvd
Stone Mountain, GA. 30083