Scottish Harp Competition
The Scottish Harp Tent at the Stone Mountain Highland Games is run by a group very enthusiastic artists from the Atlanta Folk Harpers. These dedicated musicians are excited about promoting and educating individuals about traditional harp playing in Atlanta.
Competitors are coming from as far west as Missouri and as far north as Pennsylvania. The competition is expecting to host at least five Master harp competitors and close to 25 harpers in total.
There are five solo categories: Beginner, Novice, Apprentice, Journeyman and Master. There are also five non-traditional categories: Harp and Voice, Harp and Spoken Word, Ensemble, Early Music, Emerging Forms.
In addition, the Scottish Harp Society of America (SHSA) will award a travel scholarship to the Journeyman or Master whose performance at the National Competition and scholarship application are judged to show achievement and serious interest in the study of Scottish harp.
This scholarship is to be used toward a study trip to Scotland or to a recognized Scottish harp course in the United States or Canada. The scholarship must be executed within 18 months of award. If the first place winner is unable to make use of the scholarship, it will be awarded to the runner-up. The scholarship may not be awarded to an individual more than once. The scholarship recipient will be required to submit an article and publish a harp arrangement in the Kilt & Harp.
The National Championship is proudly sponsored by the very generous Clan Currie Society.
The Scottish Harp Society of America, a non-profit organization dedicated to preserving the Scottish harp tradition in America and propelling it into the modern world, sanctions competitions as part of its outreach program. The Society supports competitions across the nation and provides world-class judges selected from among the best Scottish harpers in both America and Scotland.
Anyone interested in trying out the Celtic harp should come by the harp tent on Sunday at 10:30 and 2:00 for our Harp Tasting. There will be a variety of harps to choose from and plenty of harpers on hand to show you how to play.
For more information, contact us at harping@smhg.org
A major portion of our annual funding comes from our guests in the form in Individual Sponsorship. Please consider joining this select goup of visitors.
CLICK HERE to Check out the detailed benefits of Sponsorship
We are VERY happy to know that you are anxious to purchase your 2017 Tickets and Sponsorship.
Tickets for the 2017 Stone Mountain Highland Games will be available soon. Please check back later to purchase Tickets and Sponsorships.
Highland Dance Competition
Highland Dance forms for the 2017 games can be accessed by clicking on the link below. Entries must be postmarked by October 6, 2017. After that, late entries must include late entry fees.
Highland Dance page.

Send questions to:
highlanddance@smhg.org.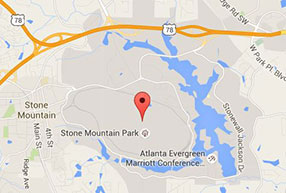 Directions to Stone Mountain Park