Scottish Harp Competition
The Scottish Harp Tent hosts the Scottish Harp Society of America sanctioned Scottish Harp Competition on Saturday at 10:00. There are five solo categories: Beginner, Novice, Apprentice, Journeyman and Master. There are also five non-traditional categories: Harp and Voice, Harp and Spoken Word, Ensemble, Early Music and Emerging Forms. This year we are honored to have SHSA judge Jen Narkevicius adjudicating the competition and presenting a workshop on Sunday.
Harping Judge Jen Narkevicius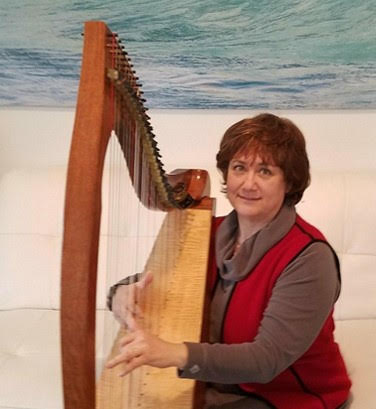 From Alexandria, Virginia, Jen Narkevicius teaches and performs traditional music on the harp. She also enjoys acting as music guide of Scotland, sharing the splendor of the Highlands and Islands through its tunes, lore, and history with harp players of all levels. She is Co-Director of Harp Quest in SE Pennsylvania and has been an instructor at the Ohio Scottish Arts School.

Currently President-Elect and Competition Committee Chair of the Scottish Harp Society of America, Jen is a credentialed SHSA judge. She has been privileged to play for the First Secretary of Scottish Affairs and Clan Stewart; Walter Reed Army Hospital's Malone House; Royal Air Force Base Kinloss Officers Club; Ballendalloch and Dalgety Castles; as a member of Harpa, and as a guest performer for Trinity Cathedral's HarpFest. She blogs weekly on topics that range from touring Scotland with a harp to fulfilling harper's promise on www.jeniuscreations.com.
In addition to the competition, the Scottish Harp Tent features a harp workshop presented by judge Jennifer McGovern Narkevicius at 2:00 on Sunday, and both continuous harp music and Harp Tasting throughout Saturday and Sunday.
Harp Tasting is an opportunity for anyone to "test drive" a harp. There will be a variety of harps to choose from and plenty of harpers on hand to show you how to play.
The Scottish Harp Tent is run by volunteers from the Atlanta Folk Harpers, a group dedicated to promoting the folk harp. They are eager to answer any questions you might have about the harp, and to introduce you to the joys of harp playing.
For more information, contact us at Scottish Harp
Harping Schedule
Saturday
| | | |
| --- | --- | --- |
| Time | Event | Location |
| 9:00 am | Scottish Harp Competition Registration | Harping Tent |
| 10:00 am | Scottish Harp Competition | Harping Tent |
| 12:00 am | Special Categories | Harping Tent |
| 1:30 pm - 5:00 pm | Continuous Harp Music | Harping Tent |
Sunday
| | | |
| --- | --- | --- |
| Time | Event | Location |
| 11:00 am -12:00 noon | Harp Circle | Harping Tent |
| 2:00 pm - 3:00 pm | Scottish Harp Workshop with Jen Narkevicius | Harping Tent |
For more information, contact us at harping@smhg.org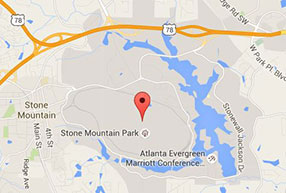 Directions to Stone Mountain Park
Stone Mountain Park
1000 Robert E. Lee Blvd
Stone Mountain, GA. 30083