North Georgia Pipes & Drums
Stone Mountain Highland Games 2019 - Host Band
A group of seasoned musicians joined forces in 2007 to bring something different to the local piping scene. Their vision was - and remains - to bring together a solid corps of accomplished pipers and drummers who love to play, who are ready to excel in competition, and who welcome and nurture developing players. We have enjoyed several years of competitive success, including a 2nd place overall finish in the entire EUSPBA (Eastern United States Pipe Band Association) Grade V.
Originally formed as North Atlanta P&D, the band changed its name to North Georgia Pipes & Drums in 2016. Our members and prospects hail from all corners of the North Georgia region, and our new name reflects an expanded focus on our service area. The band is currently under the direction of Pipe Major Tom Crawford, Pipe Sergeant David Gregory and Drum Sergeant JJ Hayden. We rehearse each Tuesday evening at Johns Creek Presbyterian Church, and welcome visitors and musicians interested in joining.
North Georgia P&D is dedicated to perfecting our musical skills, promoting Scottish Pipe Band music, and advancing our heritage. The band supports itself and furthers its activities with performances at parades, concerts, church services and kirkings, graduations, weddings, corporate events and more.
The NoGaPD philosophy is simple – Good Music, Good Will, Good Fun. By all accounts our success continues.
If you are interested in joining or hiring us, please visit us at : www.NoGaPD.com or www.NorthGeorgiaPipesandDrums.com
A major portion of our annual funding comes from our guests in the form in Individual Sponsorship. Please consider joining this select goup of visitors.
CLICK HERE to Check out the detailed benefits of Sponsorship
We are VERY happy to know that you are anxious to purchase your 2019 Tickets and Sponsorship.
Tickets for the 2019 Stone Mountain Highland Games will be available soon. Please check back later to purchase Tickets and Sponsorships.
Highland Dance Competition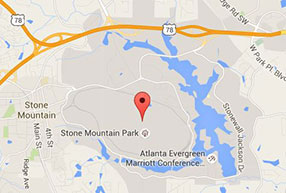 Directions to Stone Mountain Park
Stone Mountain Park
1000 Robert E. Lee Blvd
Stone Mountain, GA. 30083