The St. Andrew's Society of Atlanta's
Tartan Forest

The St Andrew's Society Tartan Forest is made up of tartan banners that have been donated by members of the St. Andrew's Society of Atlanta. A group of members, led by Bert Ross, maintain the banners and display them at meetings, kirkings, and other events in the Atlanta area. The Society has about 80 banners and will be displaying about 65 this year. At the Society's tent, not only is there is list of which tartans are on display this year but also a notebook with a list of the missing banners. Feel free to stop by and wander in a world of colors and heritage.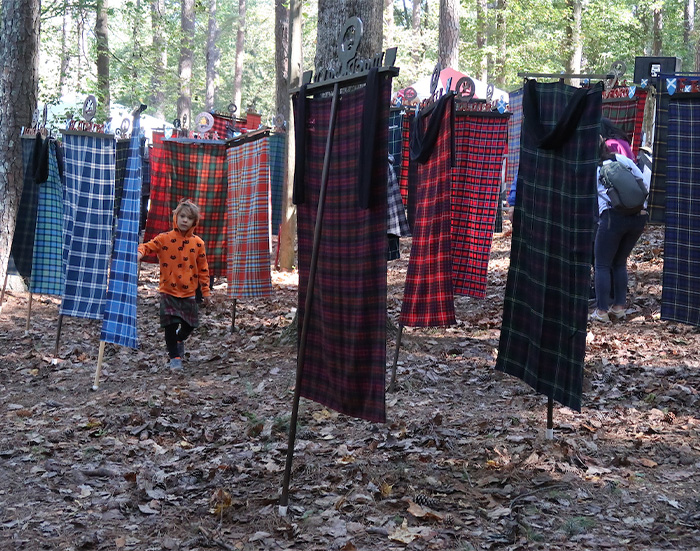 The St. Andrew's Society is dedicated to preserving Scottish heritage and tradition in Atlanta, and to assisting those of Scottish ancestry. Our society contributes to the Scottish community in Atlanta by becoming involved with Scottish activities, helping those of Scottish ancestry, and promoting & encouraging Scottish culture, Clan societies and Scottish organizations.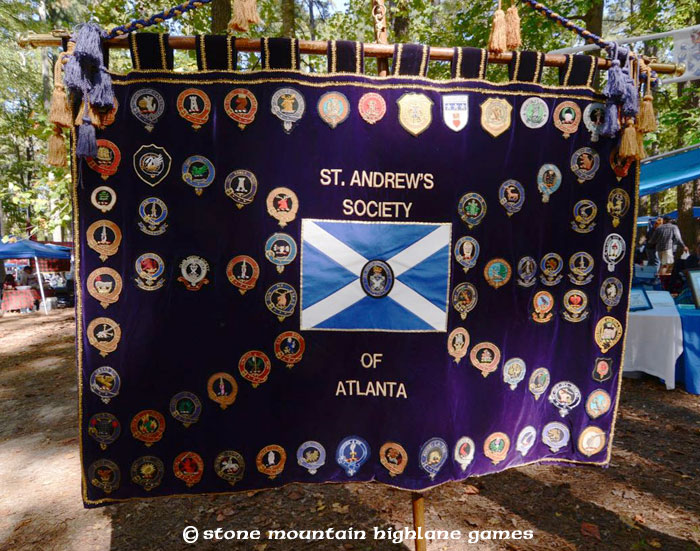 St. Andrew's Society of Atlanta
Our 2023 Corporate Sponsors