Stonewall Scots Irish Folk Group is based in Co. Armagh, Northern Ireland. The group have been playing together for about four years. During that time they have performed at many venues throughout Ireland. The group took their name from Stonewall Jackson whose family were of Scots Irish stock from the Birches in Co. Armagh. Since their visit to Stone Mountain two years ago the group has appeared on B.B.C and R.T.E. television and radio a number of times.
Their repertoire of reels, jigs and ballads ensures there is something to suit everyone. Between them they play Fiddle, Flutes, Whistles, Accordion, Guitar, Banjo, Pipes, Keyboard / Piano and Percussion.
Stage 2
Stonewall and Keltic Kudzu
Keltic Kudzu
Stonewall
Stonewall
Keltic Kudzu
Stonewall
Keltic Kudzu
10:00 AM
11:00 AM
1:15 PM
2:15 PM
3:15 PM
4:15 PM
Stonewall
Keltic Kudzu
Stonewall
Keltic Kudzu
Stonewall
Keltic Kudzu
10:00 AM
11:00 AM
12:00 PM
2:00 PM
3:00 PM
4:00 PM
A major portion of our annual funding comes from our guests in the form in Individual Sponsorship. Please consider joining this select goup of visitors.
CLICK HERE to Check out the detailed benefits of Sponsorship
We are VERY happy to know that you are anxious to purchase your 2019 Tickets and Sponsorship.
Tickets for the 2019 Stone Mountain Highland Games will be available soon. Please check back later to purchase Tickets and Sponsorships.
Highland Dance Competition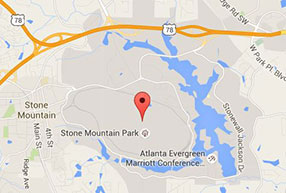 Directions to Stone Mountain Park
Stone Mountain Park
1000 Robert E. Lee Blvd
Stone Mountain, GA. 30083