47th Annual Stone Mountain Highland Games
October 18 - 20, 2019
Come and join us as we gather once again on the meadows of the Stone Mountain Park located in the Northeast suburbs of Atlanta GA.
Friday events start at the Host Hotel with lectures, dance gala, and receptions.
On Saturday and Sunday, we will be transforming the meadows and meandering tree-lined paths into the impressive mix of sights and sounds of a Scottish Highland Games presented in a uniquely southern style.
Don your tartans if you have them and come join us. No tartan? That's OK too! EVERYONE can be Scottish for this special weekend celebration.
Event Parking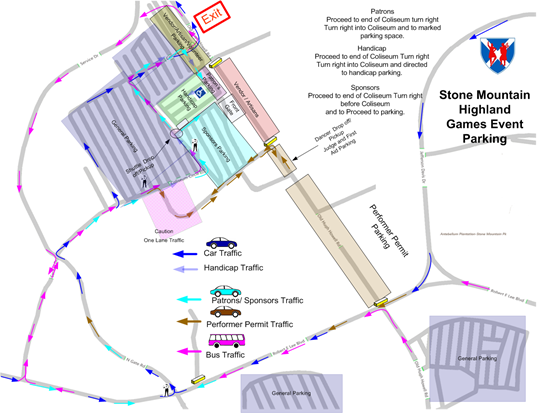 Stone Mountain Park will be providing shuttle service to all of the outer parking lots in the park. The service will begin 10:00 am and run though out the day. Pick up and Drop off will be located close to the new pedestrian entrance (the Old Front gate). More Traffic control has been added to assist you in finding a parking space close to the service. The last shuttle to the outer parking lots will leave the Games area at 5:30 pm.
Click here for direction map
NO PETS ALLOWED ON GROUNDS, NO FACILITIES PROVIDED FOR PETS.
TARTAN TAXI SEVRVICE AVAILABLE FOR LIMITED MOBILITY GUESTS.
WHEELCHAIR ACCESS AVAILABLE AT THE LOWER GATE.
ALL EVENTS WILL BE HELD RAIN OR SHINE, NO REFUNDS.
SCHEDULES SUBJECT TO CHANGE.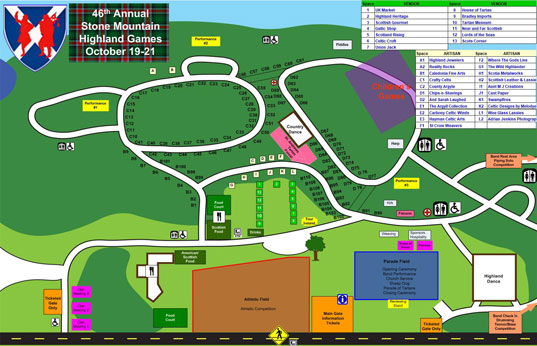 Click to enlarge
A Proclamation from the Governor of the State of Georgia, Nathan Deal.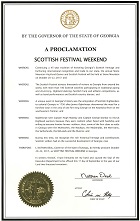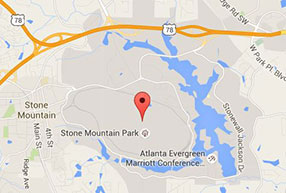 Directions to Stone Mountain Park
Stone Mountain Park
1000 Robert E. Lee Blvd
Stone Mountain, GA. 30083